Name of Service Project:  Rotary Brings Peace, Love & Care for the Sick 扶輪關愛病患之和平健康篇
Co-organizer: Love & Care for the Sick Foundation Limited 關愛病患基金有限公司
Date: 28 September 2020 from 2:00 p.m. to 3:30 p.m. 
Objective:

To serve 180 elderly who are sick with single /low income families during outbreak of COVID-19 pandemic in Tin Wan Estate Aberdeen. We distribute sanitary items, necessities and food to them such as masks, hand sanitizers, soap bars, towels, tissue rolls, rice, noodles, oat meals and can of pork ham. We let them come down to the lobby to collect the items. For those who are handicapped or single elderly, we bring to their doors. 
Volunteers including club members: 25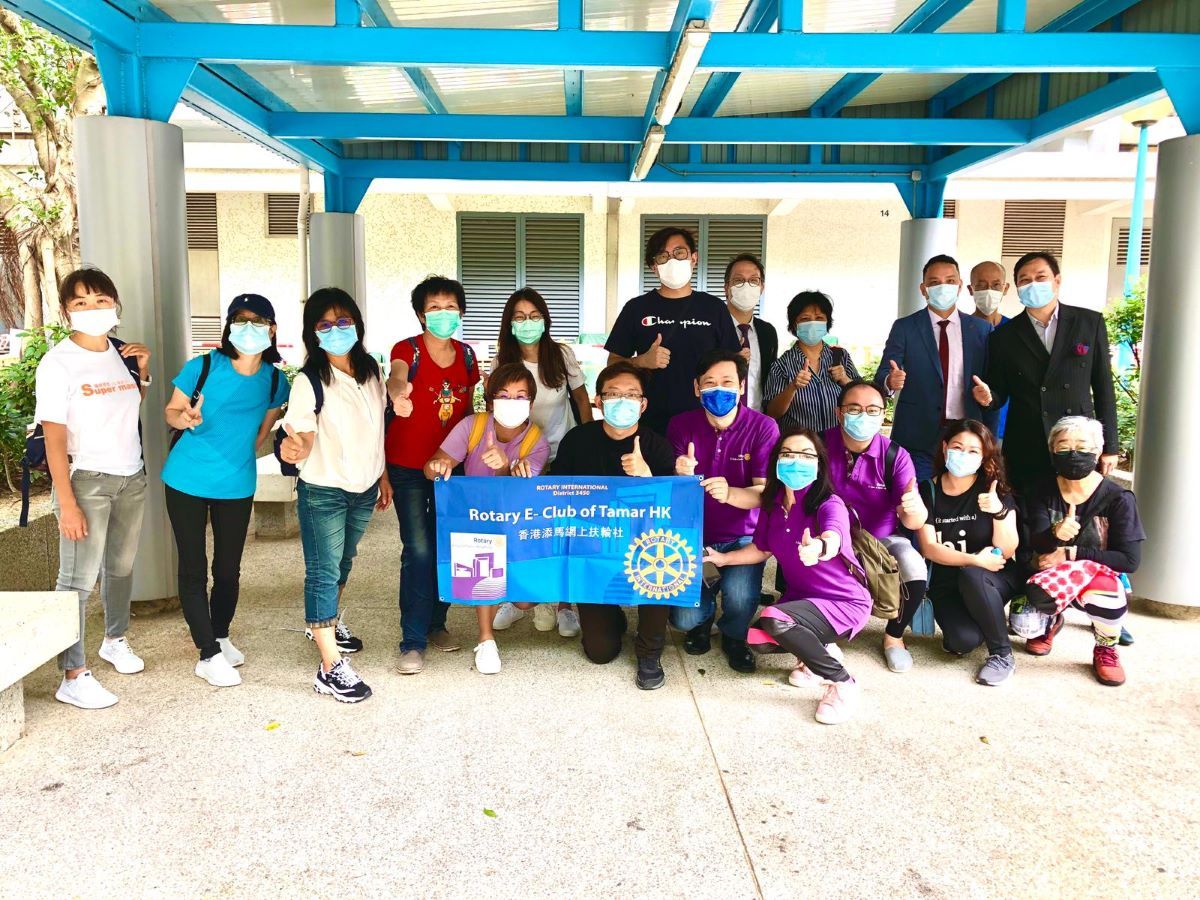 Group of volunteers from Rotary E-Club of Tamar Hong Kong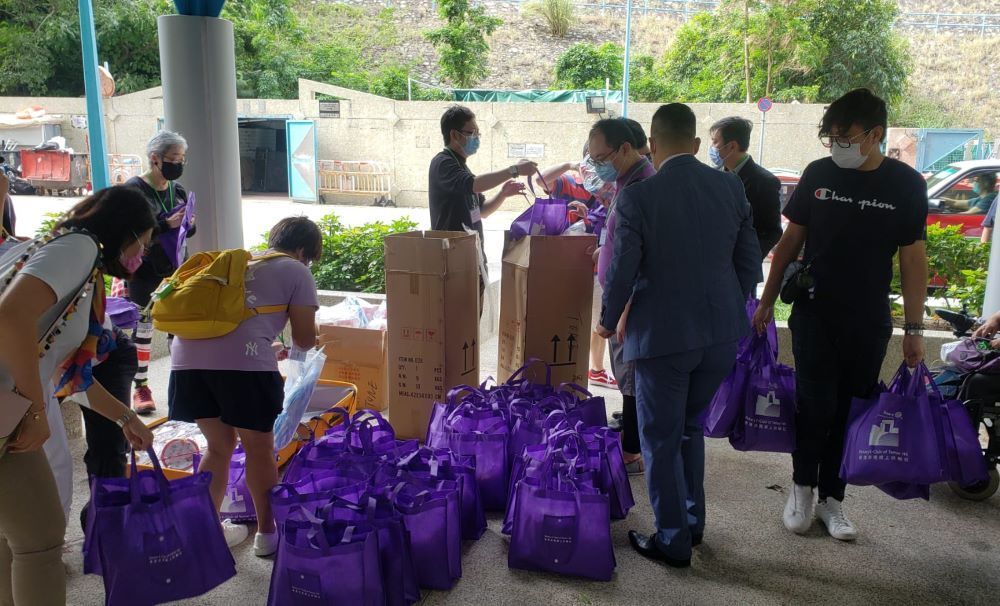 We all need to pack the sanitary items, food and necessities into the lucky bags together!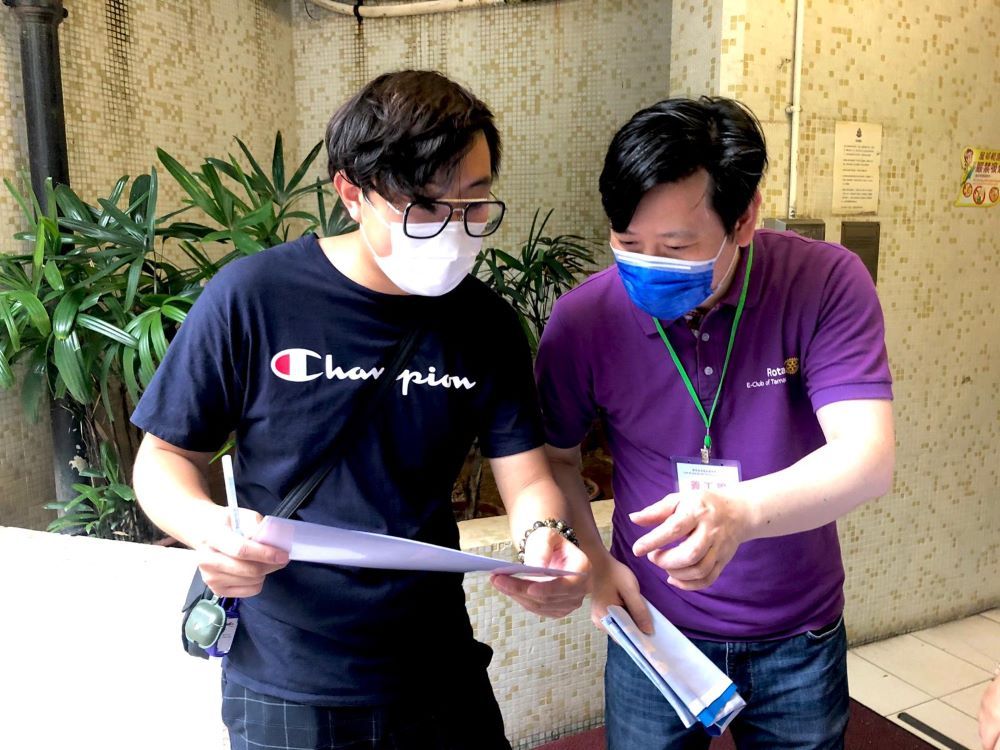 We plan, implement …we demonstrate our team work!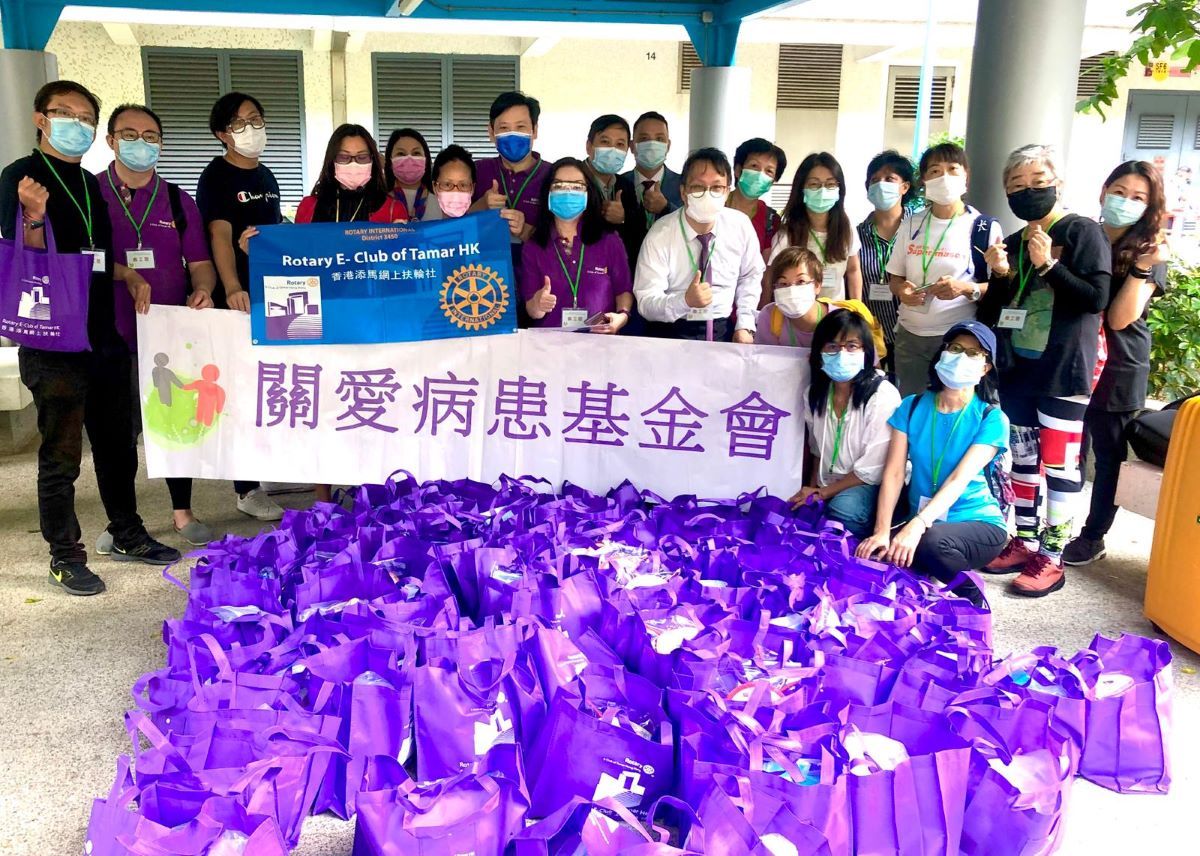 All volunteers are ready to go ahead …distributing lucky bags to the elderly and sick !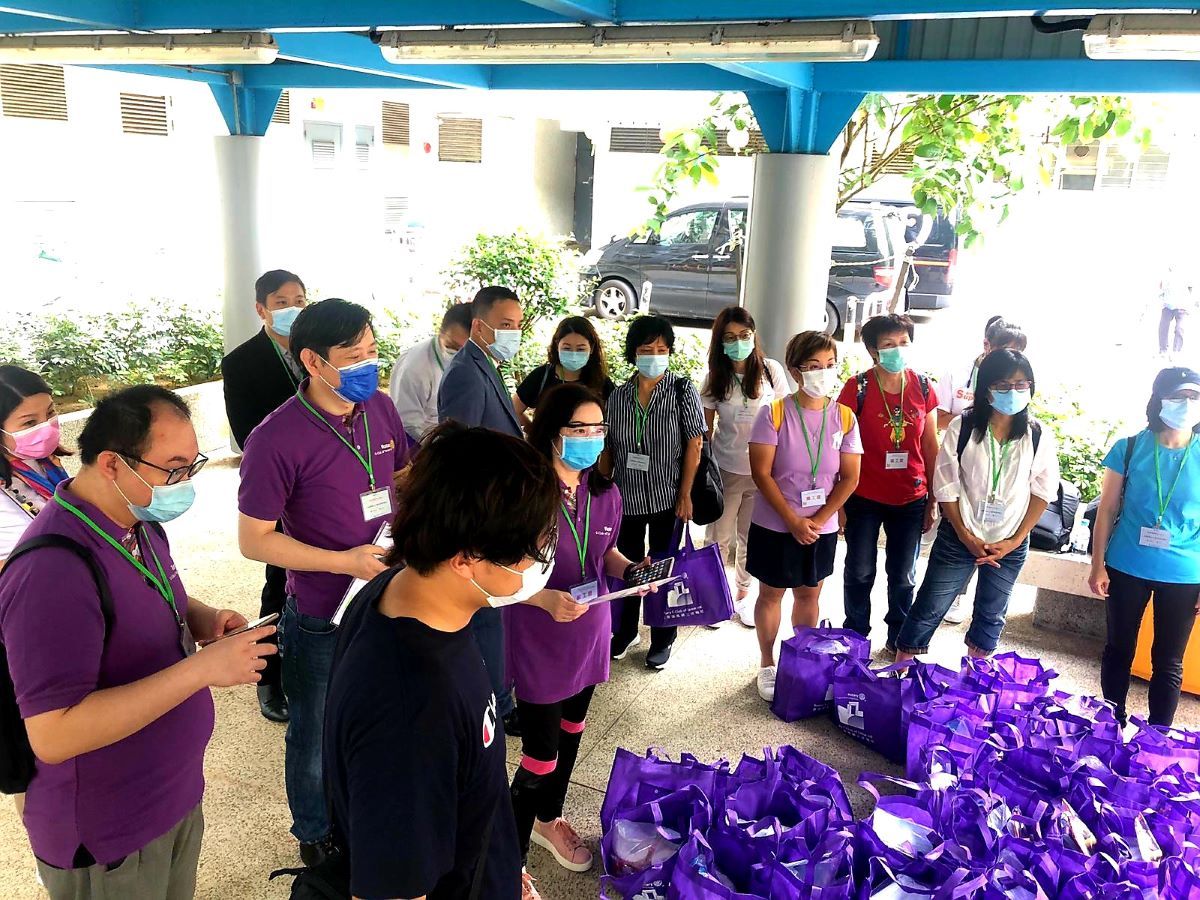 We have briefing before distributing the lucky bags to the elderly and the sick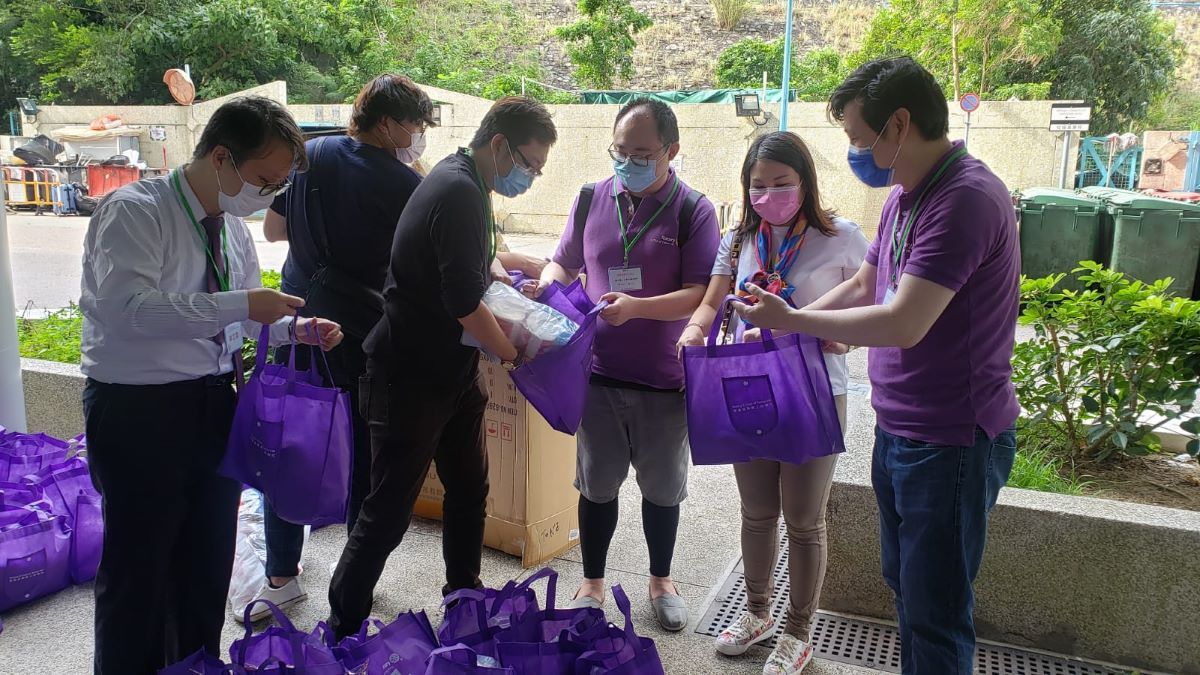 We exercise our team work!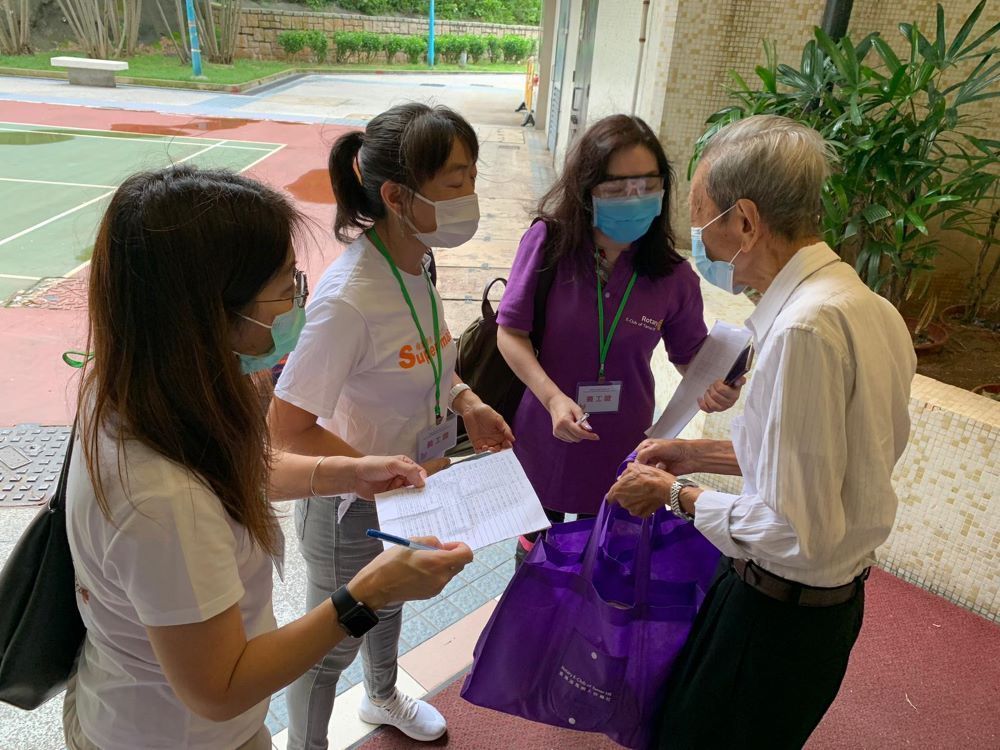 Single elderly can walk down to the entrance of the building and collect the lucky bag from us.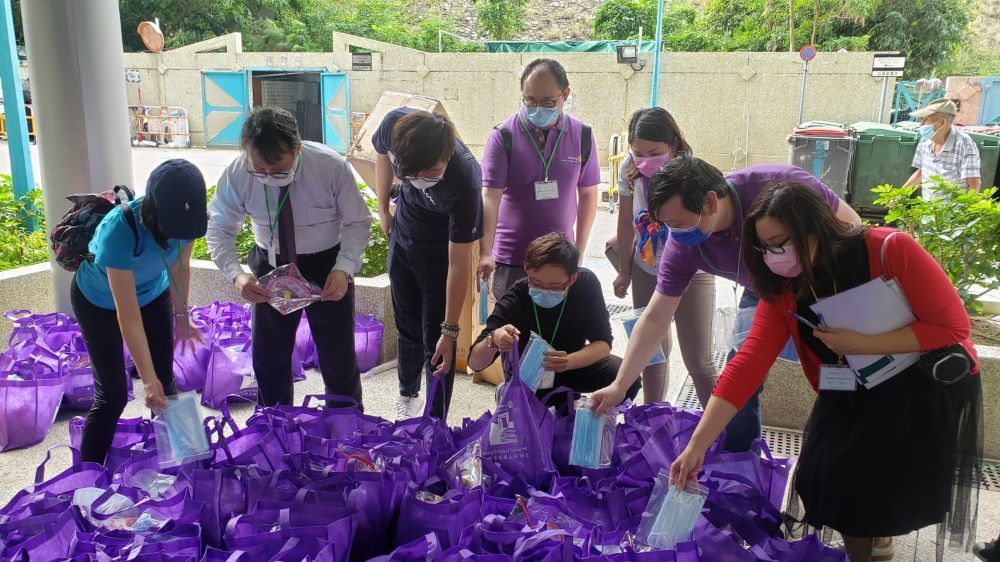 Together We Achieve More!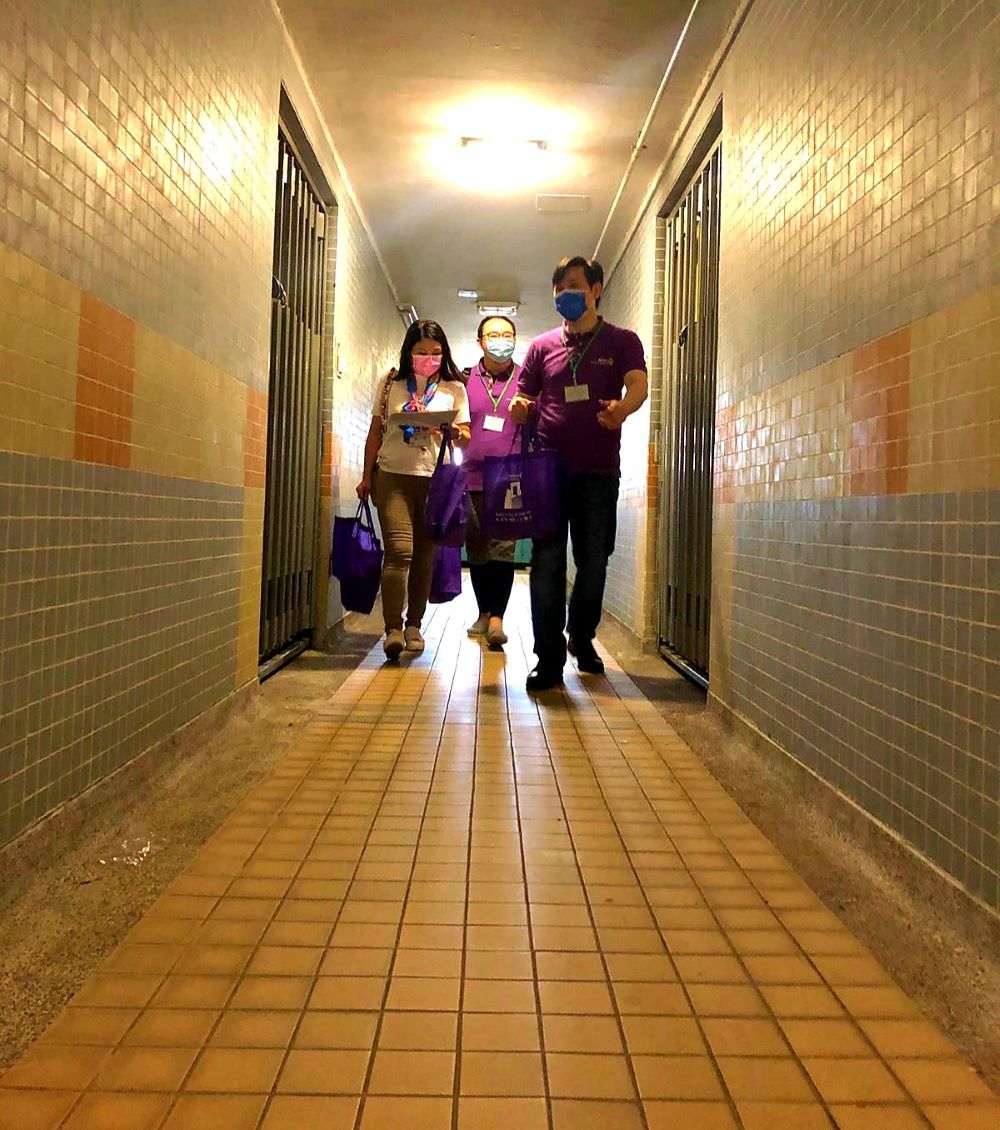 Let's go! Hope we can distribute 180 bags to the single elderly within one and a half hours!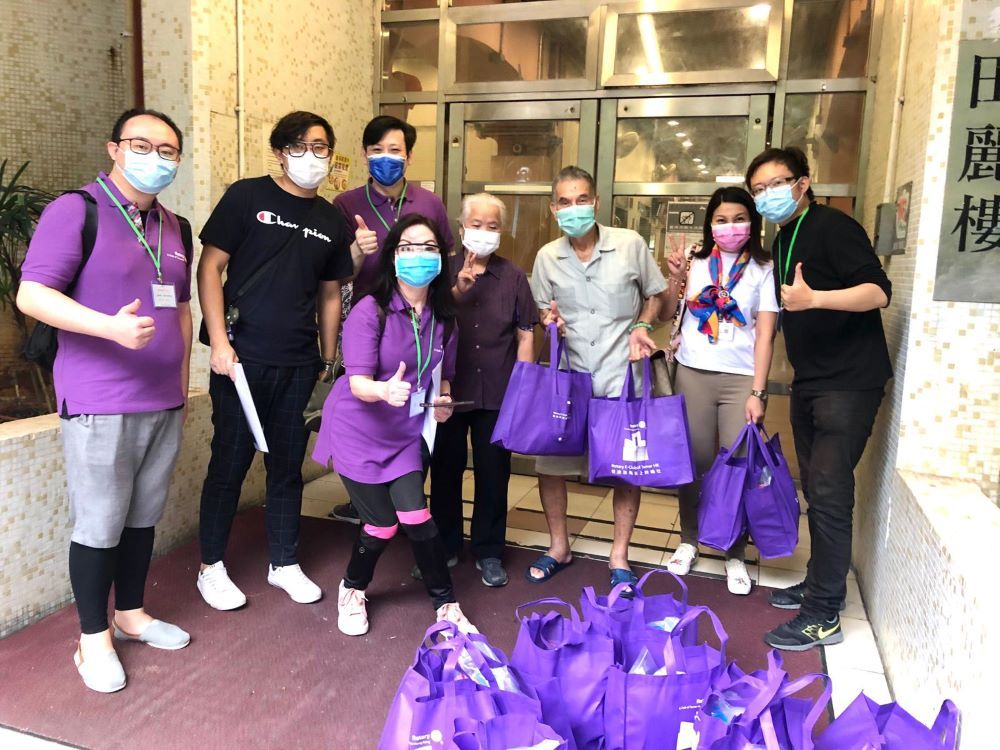 We are at the entrance of the each building distributing the lucky bags …