Rotary Fashion & Drawing Design for Talents
November 2019 to February 2020
Vocational Service Project added as Supporting Organization  

Name of Project: Rotary Fashion Design & Drawing for Talents    
Date of Project: November 2019 to February 2020

Organized by RC of Manhattan Hong Kong

Project Objective & Description:

The vocational service project was organized by RC of Manhattan Hong Kong. We added as supported organization to interview the students for entering into the competition. With the support from Hong Kong Design Institute, Hong Kong Disabled Arts Association, Heep Hong Society and the group of Miss Hong Kong Alumni. 5 other Rotary Clubs had joined this project including our club. We connected the disabled talents and fundraised for the project.  Due to the social activities and COVID-19 outbreak that the closing ceremony would be moved to a later date.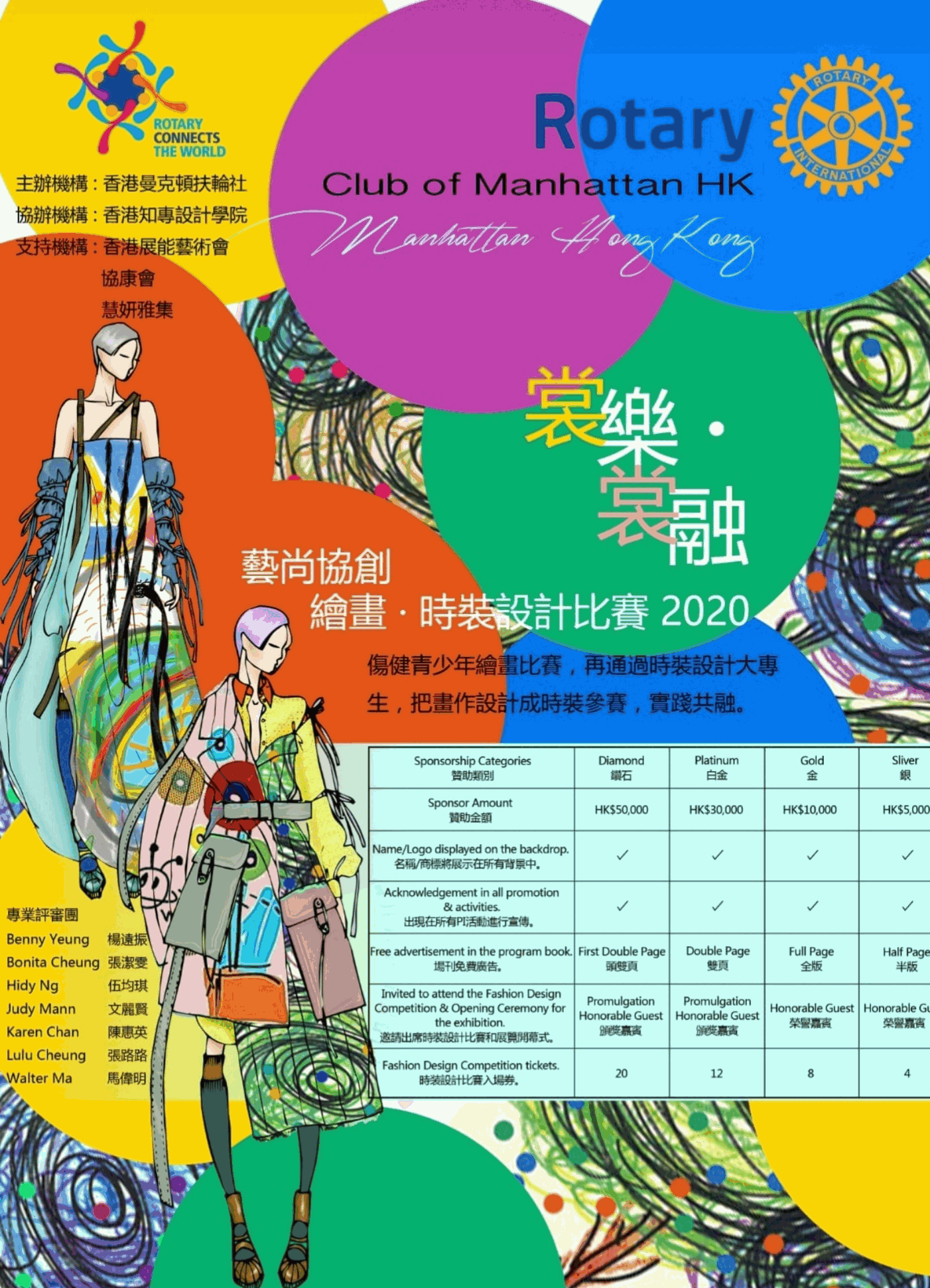 Poster for the Vocational Service Project - Rotary Fashion Design & Drawing for Talents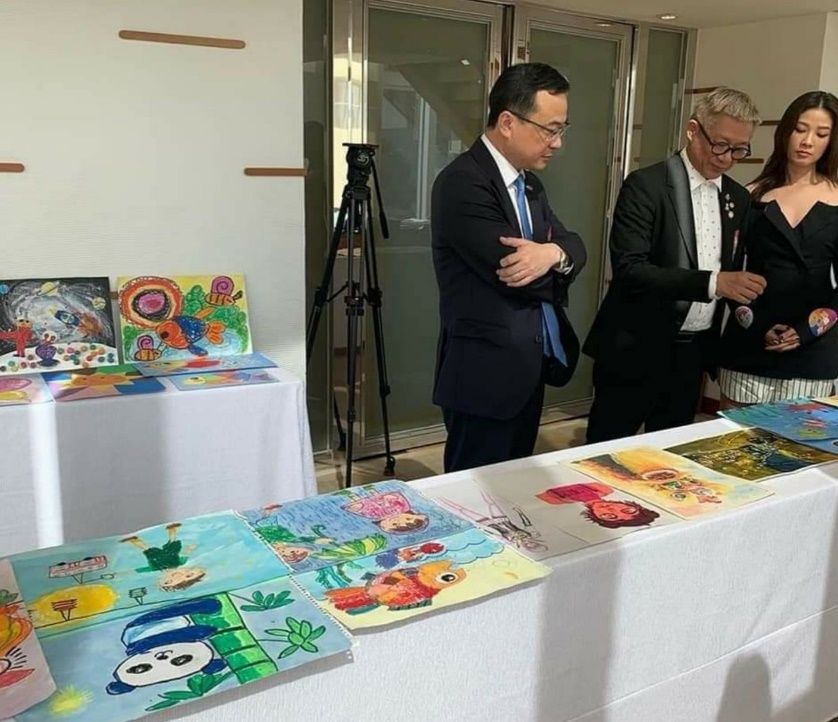 DG Wilson Cheng and President Allan Chui of RC of Manhattan HK at the session for selecting the winners of the competition.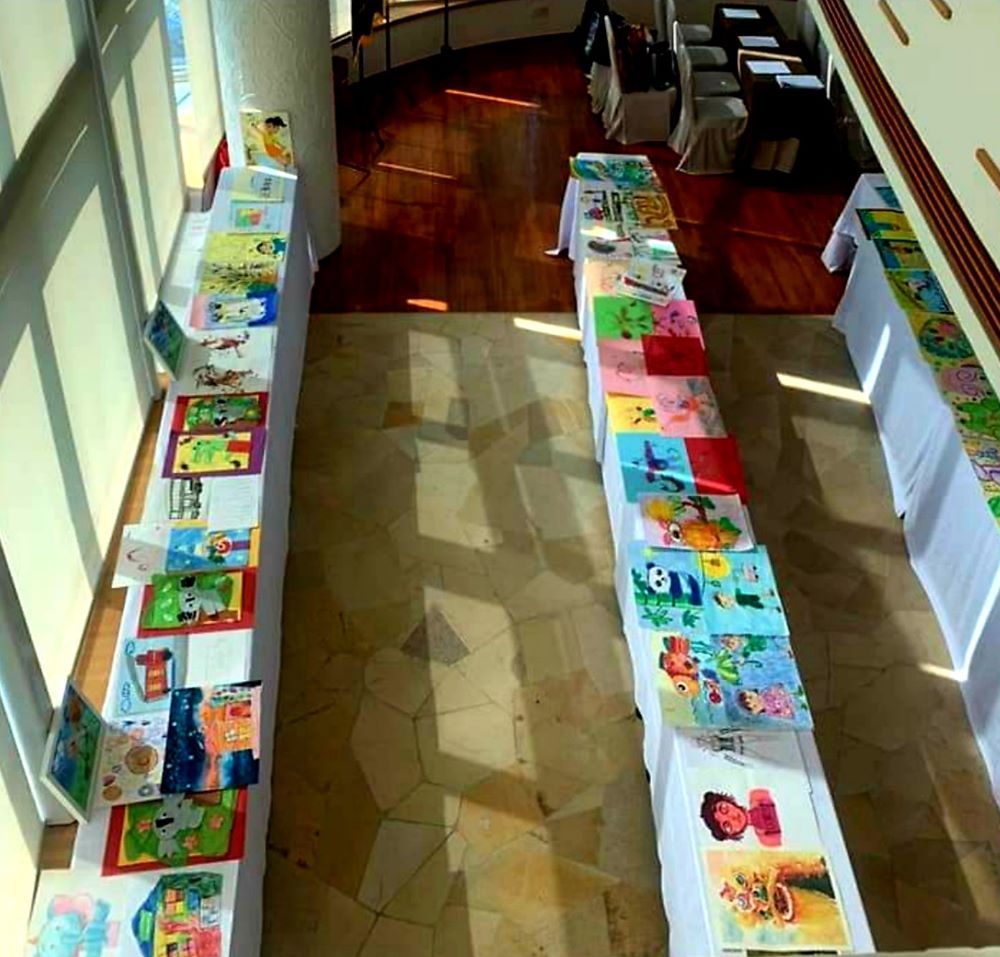 All masterpieces have displayed at the venue for a group of judges to select the winners.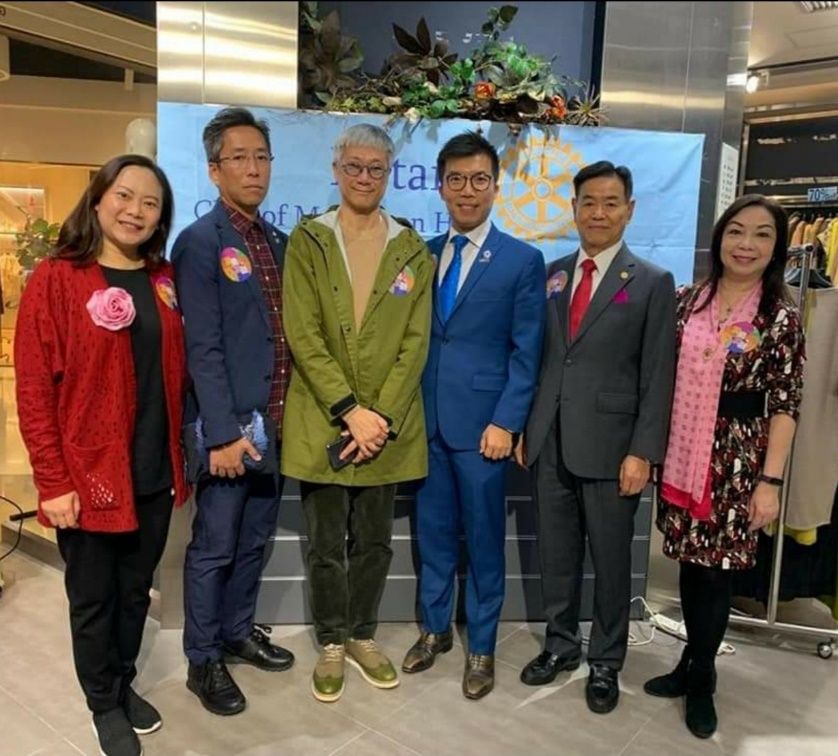 President Allan Chui of RC of Manhattan HK had invited all Presidents of the supporting clubs on the project presenting words of wisdom to the students  

From Left: CP Jennifer Chung, President Warren Wong, President Allan Chui, President Simon Wong, President Yiu Chung On and CP Sally Ho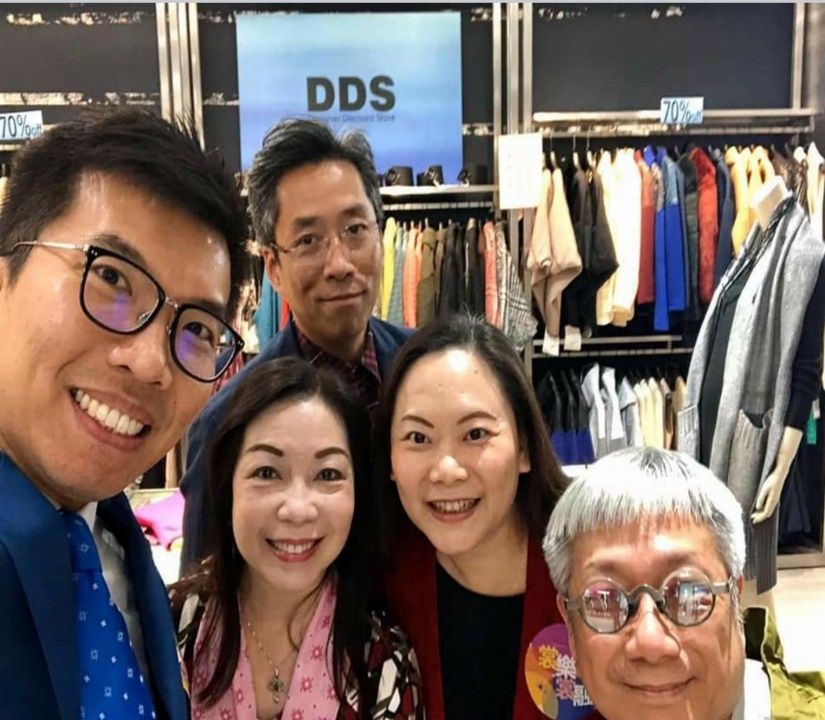 We have fellowship through service after recording the video at the fashion shop

From Left: President Simon Wong, CP Sally Ho, President Warren Wong, CP Jennifer Chung and President Allan Chui