Rotary Giving Masks to Ex-offenders and Family Members
9 September 2020
Date: 9 September 2020 
Name of Service Project: Rotary Giving Masks to Ex-offenders and Family Members 
Co-organizer: The Society of Rehabilitation and Crime Prevention Hong Kong 
Topic: Handover of Masks Ceremony and Packing Masks  
Description:

We had a handover ceremony of masks to 250 beneficiaries with "The Society of Rehabilitation & Crime Prevention Hong Kong SRACP" on 9 September 2020. We noticed that the beneficiaries in 7 integrated centers with low income were lack of masks during this period, so we packed the masks and delivered to them without delay. We would like to thank Assistant Governor Cassy Cheng for sponsoring 20 boxes of masks on top of our donations.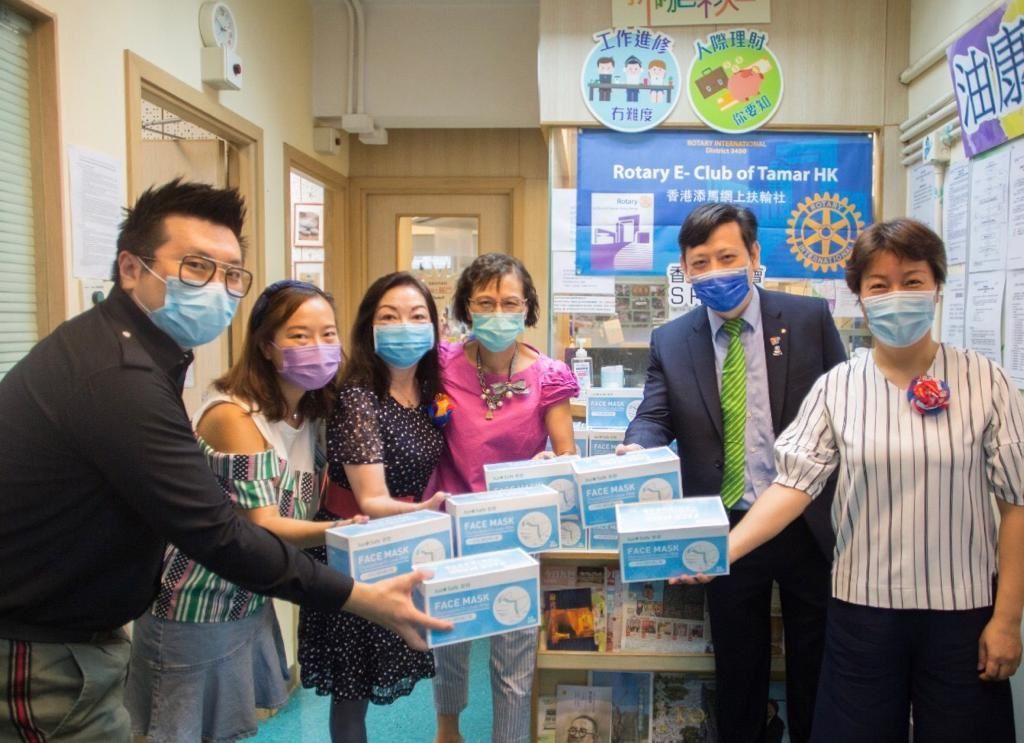 Handover Ceremony of Masks to "The Society of Rehabilitation & Crime Prevention HK SRACP" from Rotary E-Club of Tamar HK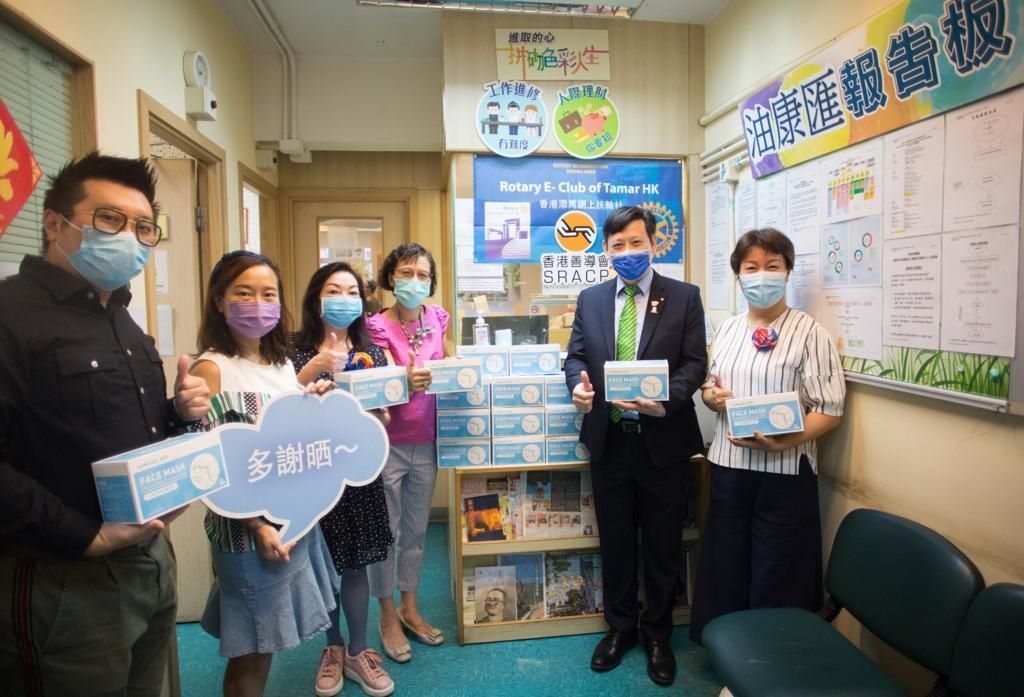 It is always so excited to have opportunity to serve the less fortunate people around us.
From left: Brian, Venus, CP Sally, Willis, President Thomas, AG Cassy Cheng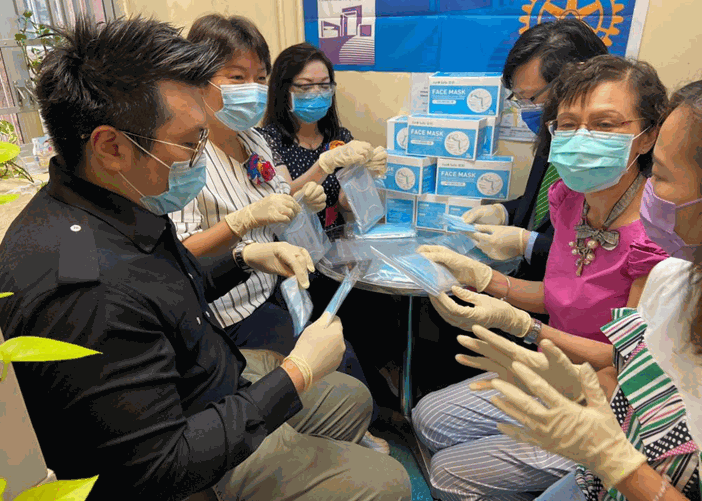 We worked together as a team. We packed the masks into the small plastic bags together.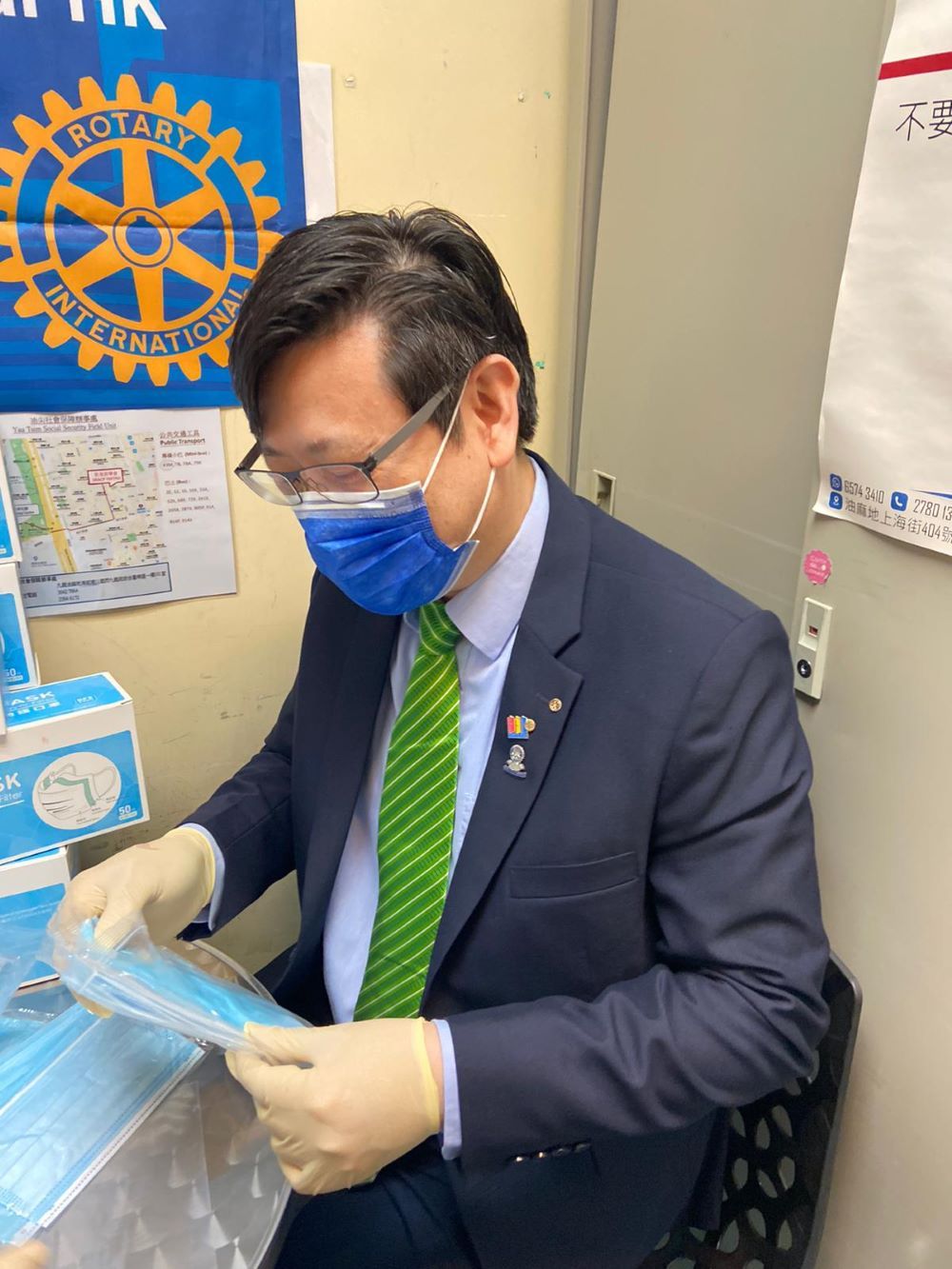 We worked hard for a good cause.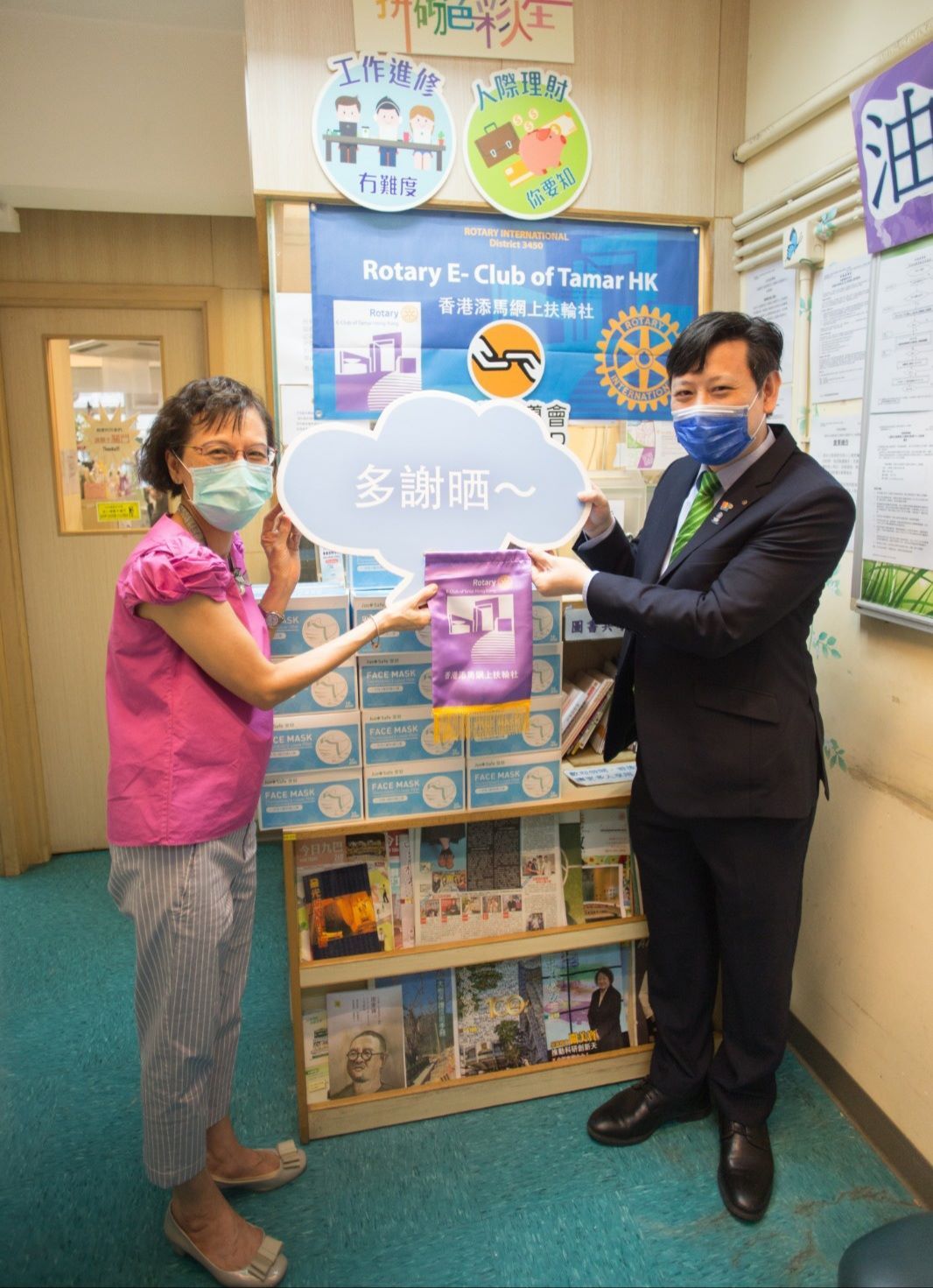 We extended our thanks to the Service Head Willis and her team of SRACP for the good arrangement of ceremony and distribution of masks.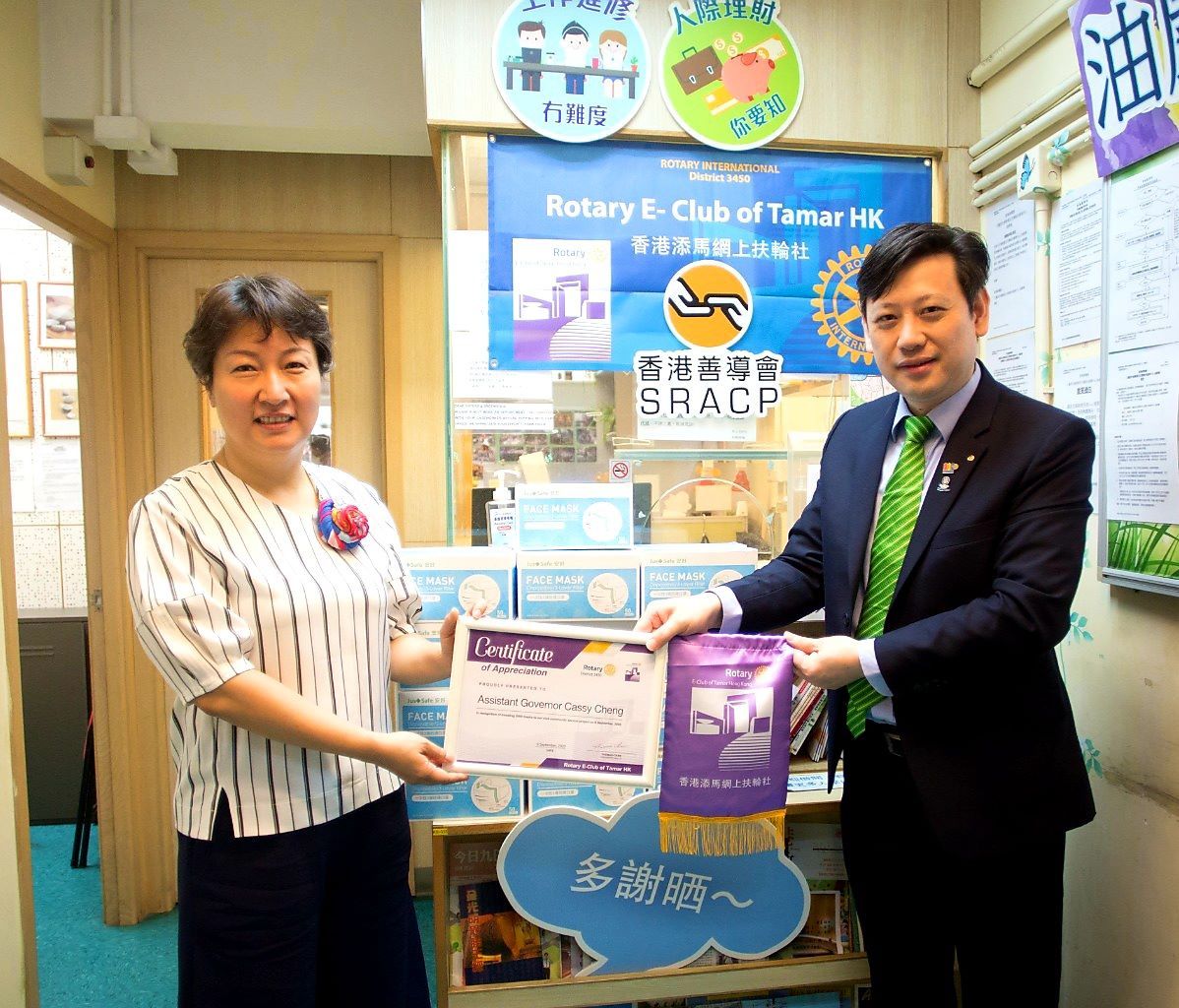 On behalf of all members of Rotary E-Club of Tamar Hong Kong, President Thomas had presented Certificate of Appreciation to AG Cassy Cheng for donation of masks for our service project.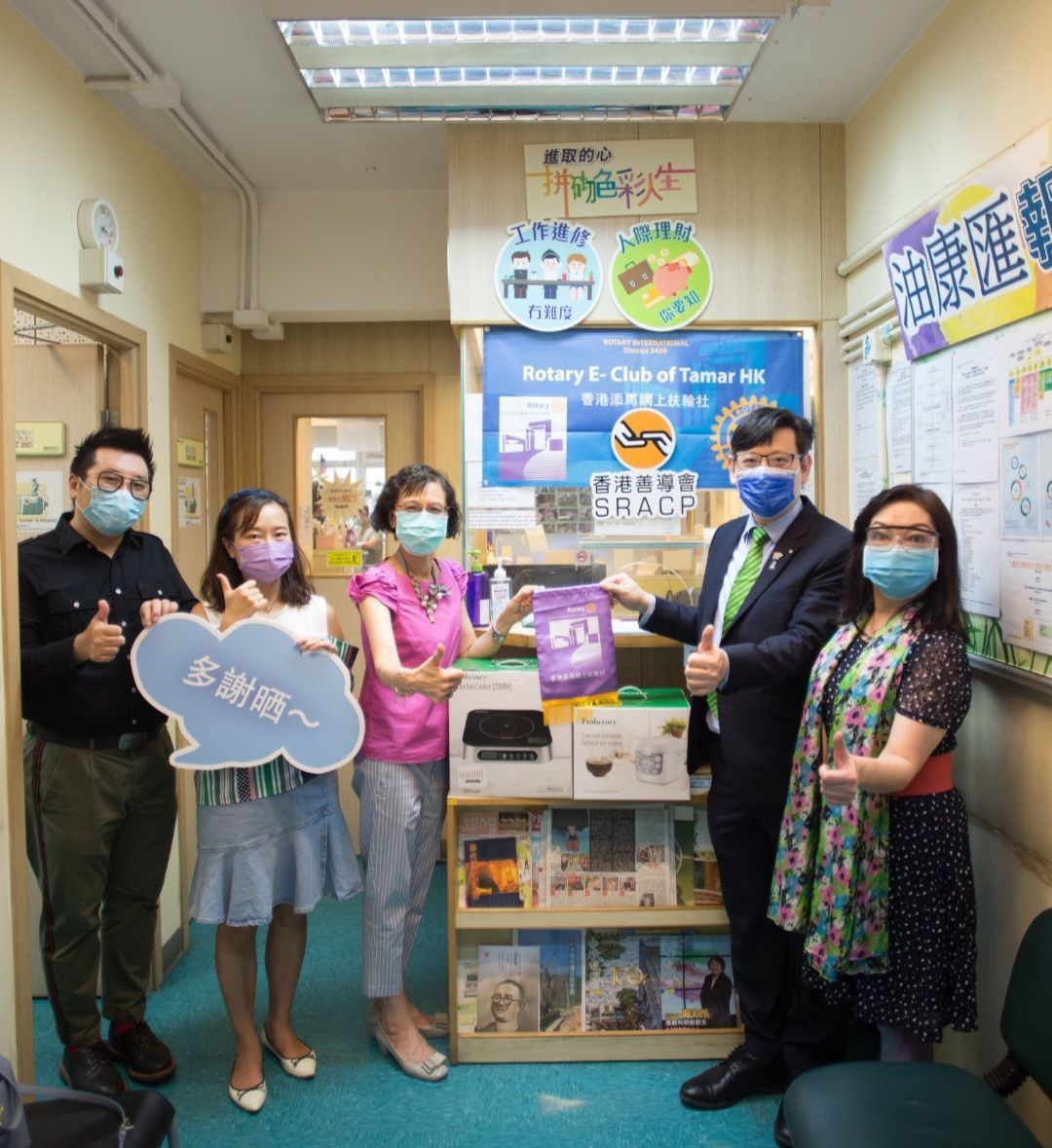 Willis and her team had thanked our club for the donation of multifunctional rice cookers and induction stoves to ex-offenders and family members.