Rotary "Love" to the Community - We Love · We Care · We Share扶輪顯愛心
15 / 16 July 2021
Name of Service Project:
Rotary "Love" to the Community - We Love · We Care · We Share 扶輪顯愛心

Host Clubs: Rotary E-Club of D3450; RC of Kowloon Tong; Rotary E-Club of Tamar HK; RC of Manhattan HK; RC of Greater Bay Area
Co-organizer: Missionary Oblates of Mary Immaculate 無沾聖母獻主會

Date: 15 Jul 2021
Packing items into Lucky Bags for 500 Beneficiaries at St. Alfred's Church for 5 volunteer hours   with 15 Rotarians and 7 volunteers    

Date: 16 Jul 2021
Distributing food to 500 beneficiaries at Yaumatei and Tokwawan from 5:45 p.m. to 9:15 p.m. with 16 Rotarians and 22 volunteers

Project Description:
The Joint Community Service Project was jointly hosted by our club with Rotary E-Club of District 3450, RC of Kowloon Tong, RC of Manhattan Hong Kong, RC of Greater Bay Area and co-organized with Missionary Oblates of Mary Immaculate with lots of volunteers serving the beneficiaries together on 16 July 2021 from 18:00 to 21:30 at two dominated locations. It was a two days event and Rotarians had spent more than 3 hours to pack all items in church on 15 July, 2021 for 500 beneficiaries. We served 500 beneficiaries who lived in the street, single elderly and those who came from unemployed & low income families. They located at Yaumati & Tokwawan area. We distributed dinner box, bottle of water, fruit, and lucky bags which contained sanitary items such as masks and hand sanitizers, food such as noodles, biscuits, sardines, baked beans, preserved fruits together with ointment and Rotary towels during COVID-19 pandemic. This could release them a bit during this challenging time.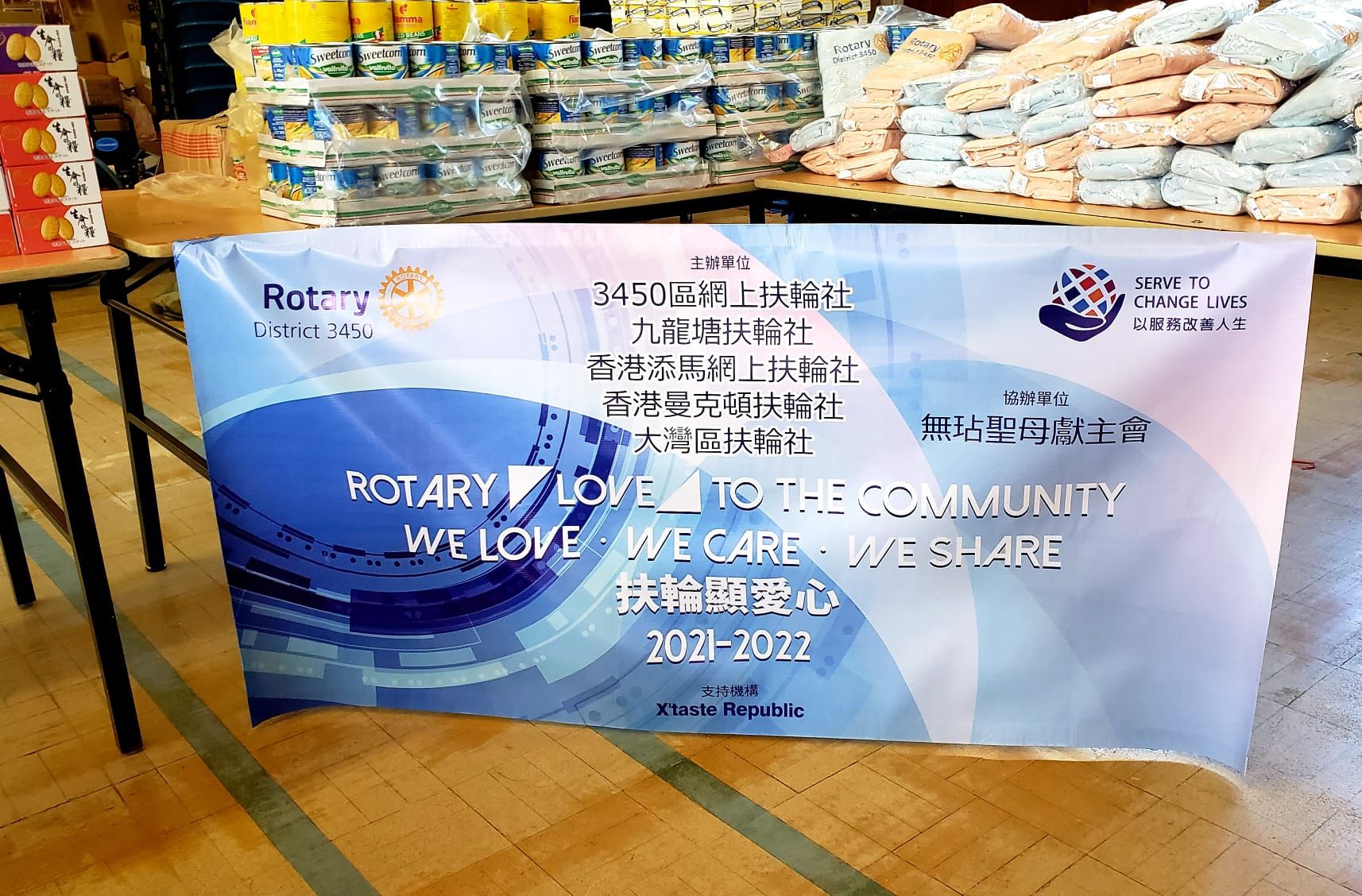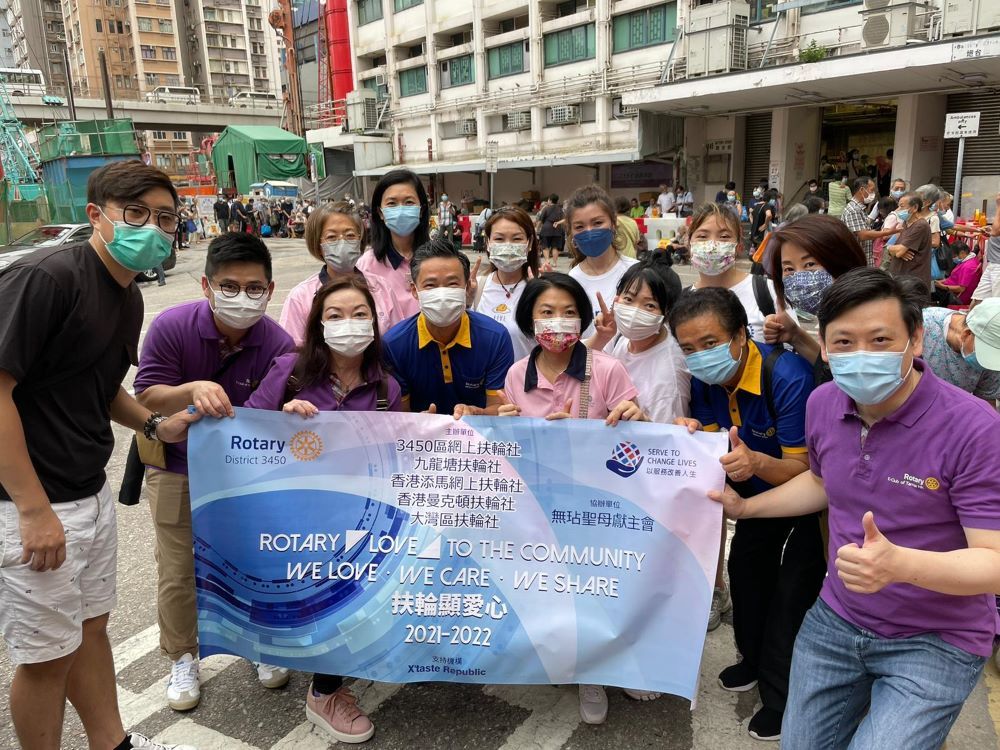 We were at the Yaumatei site ready to distribute the sanitary items and food to the 500 beneficiaries.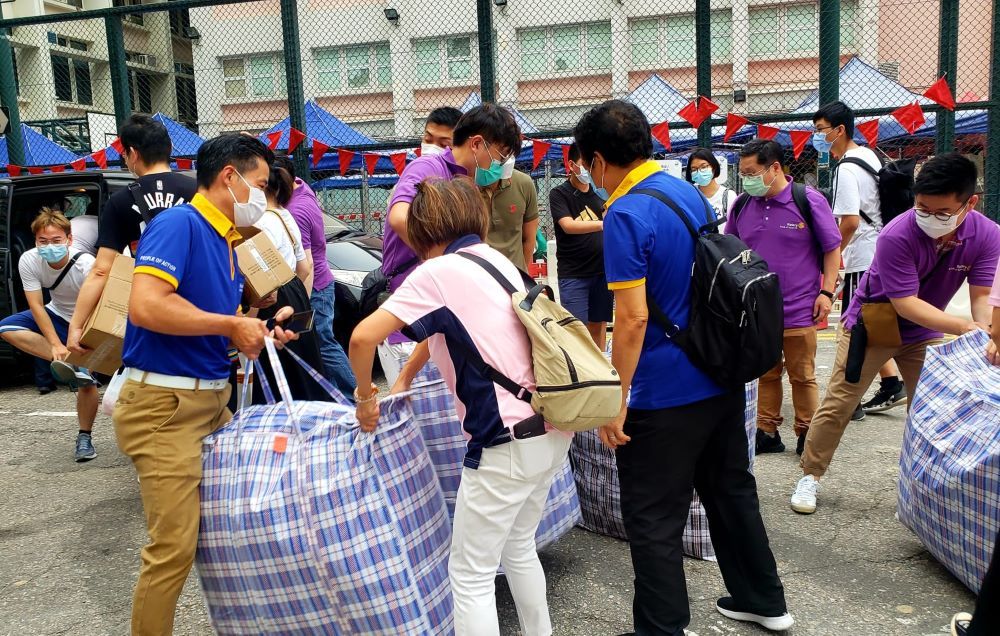 We packed the sanitary items such as masks, hand sanitizers, ointment and food together.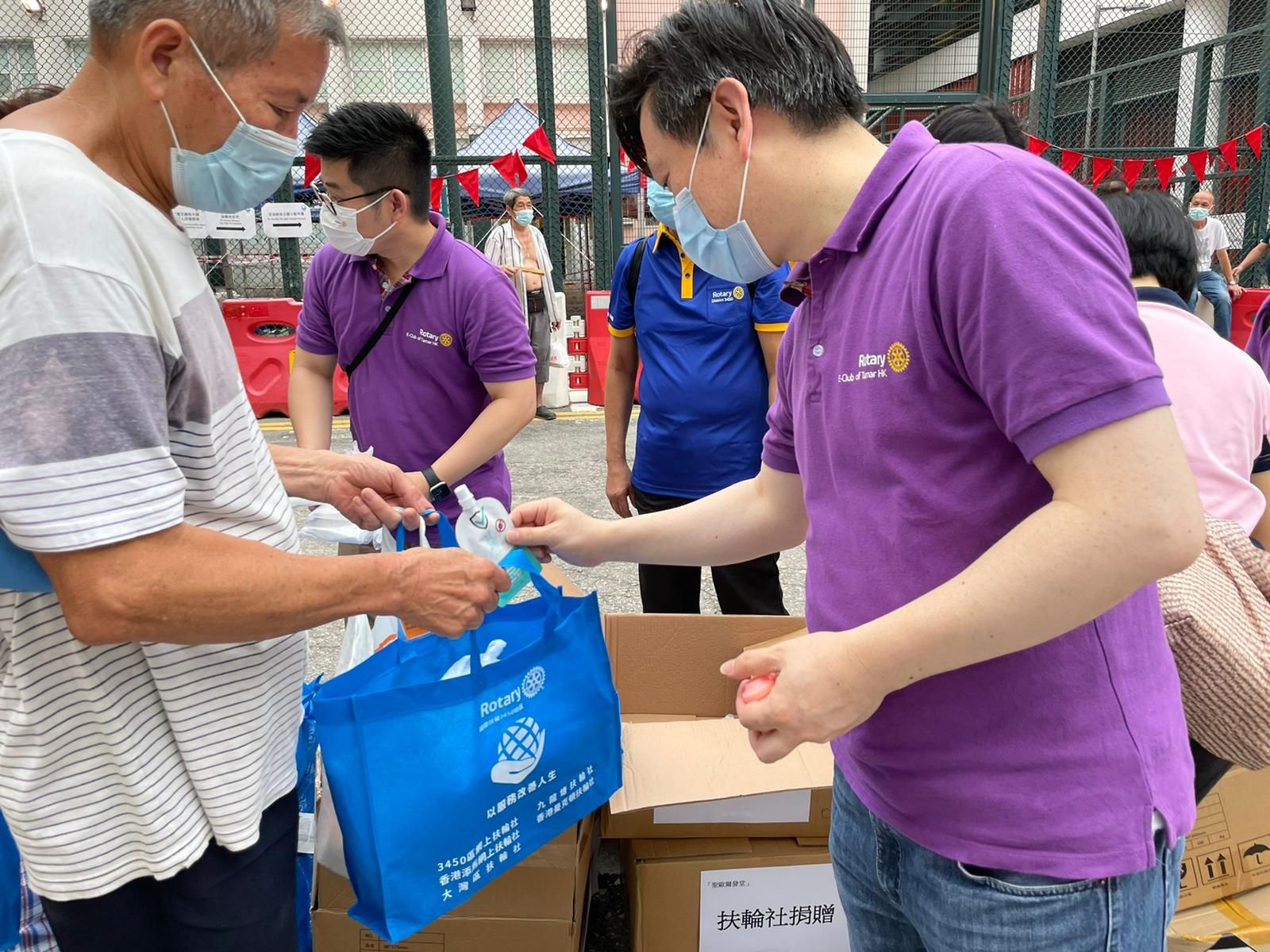 DAG/IPP Thomas distributed the hand sanitizer to the elderly.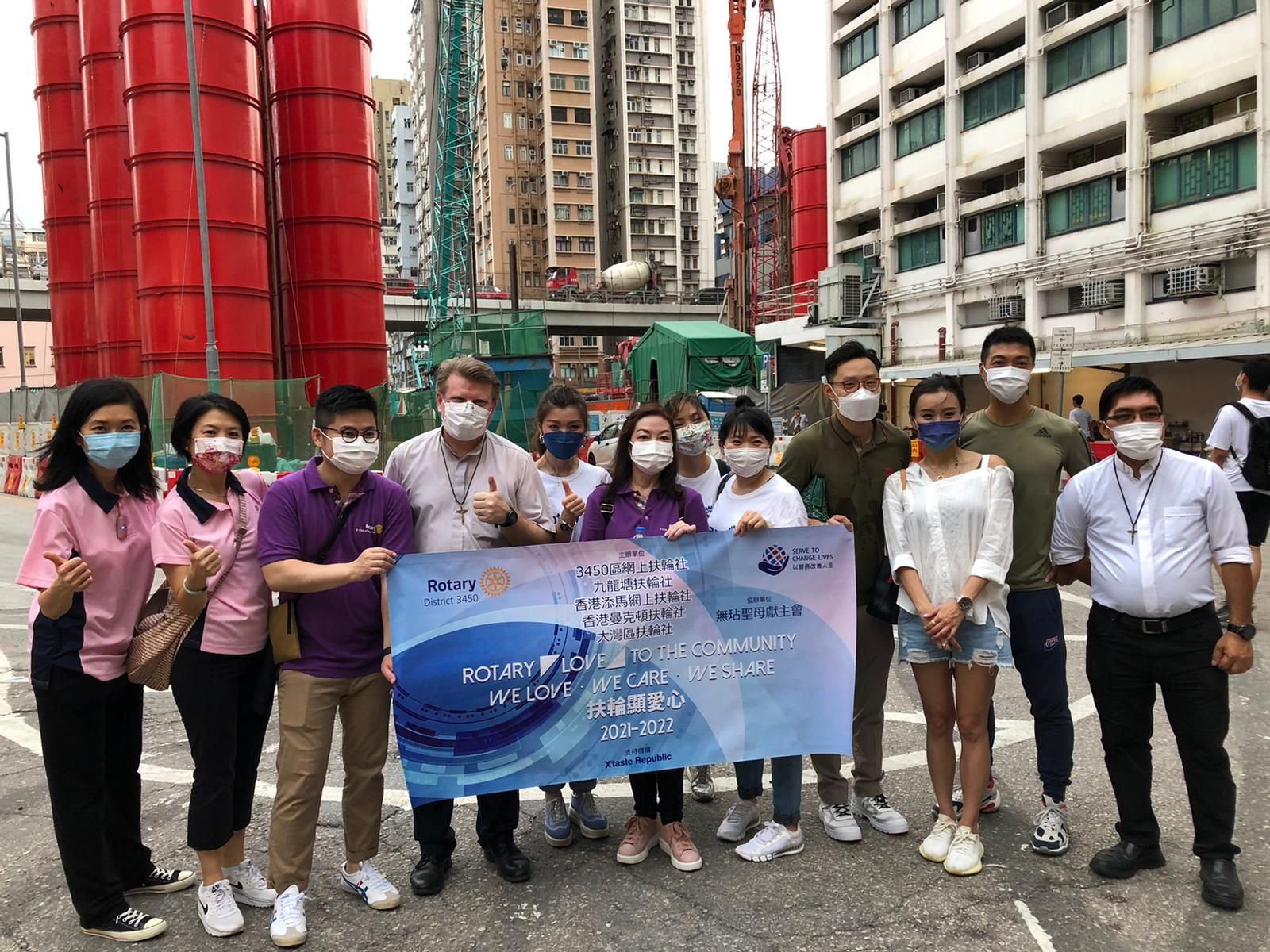 We were with Father Slawek and church staff making great efforts to pack the items the day before ready to distribute it to the elderly on 16 July 2021.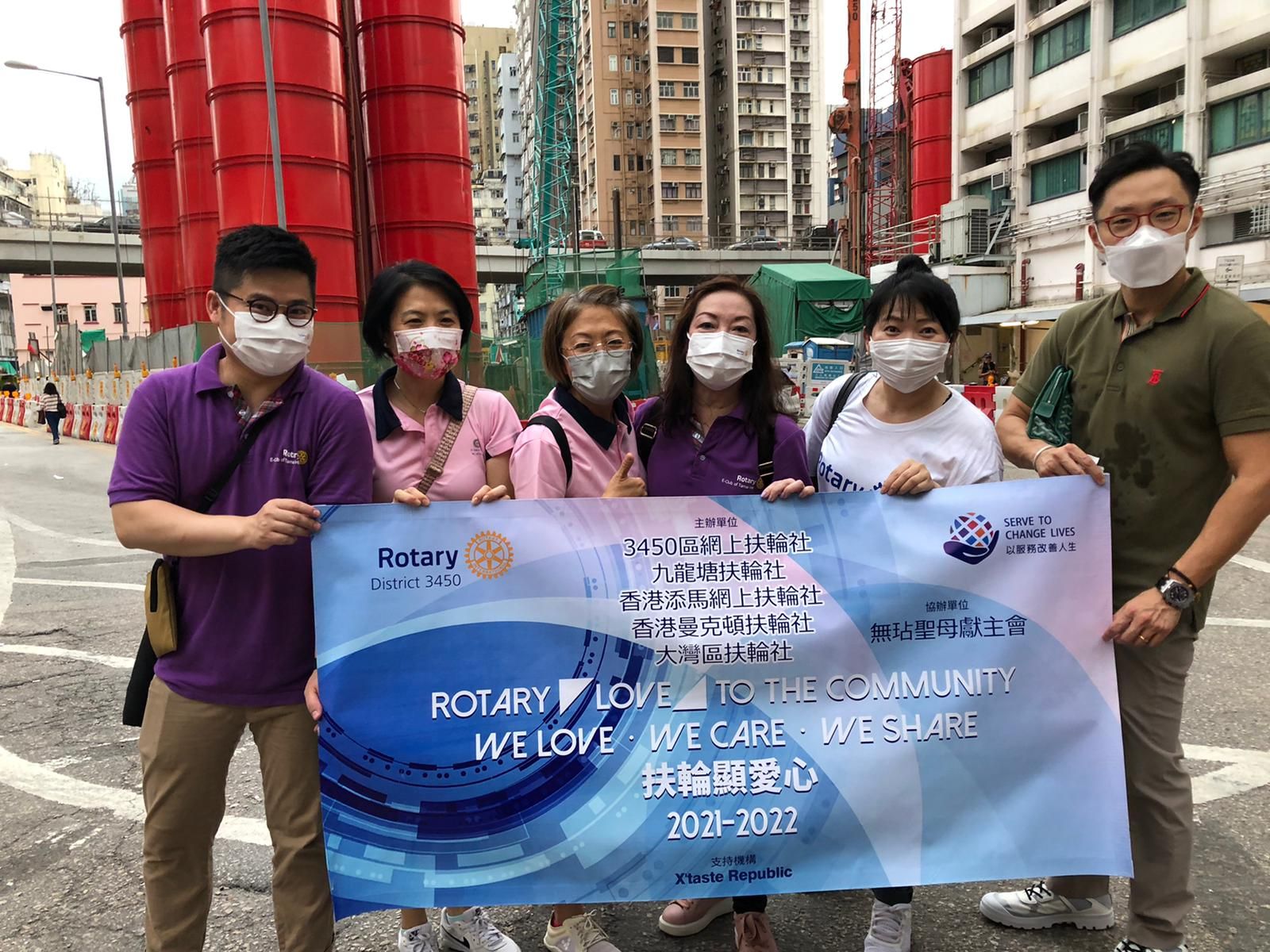 From Left: President Ivan Hon, President May Chan, Charter President Angela Chan, Assistant Governor Sally Ho, President Erica Lim and President Ronald Wu.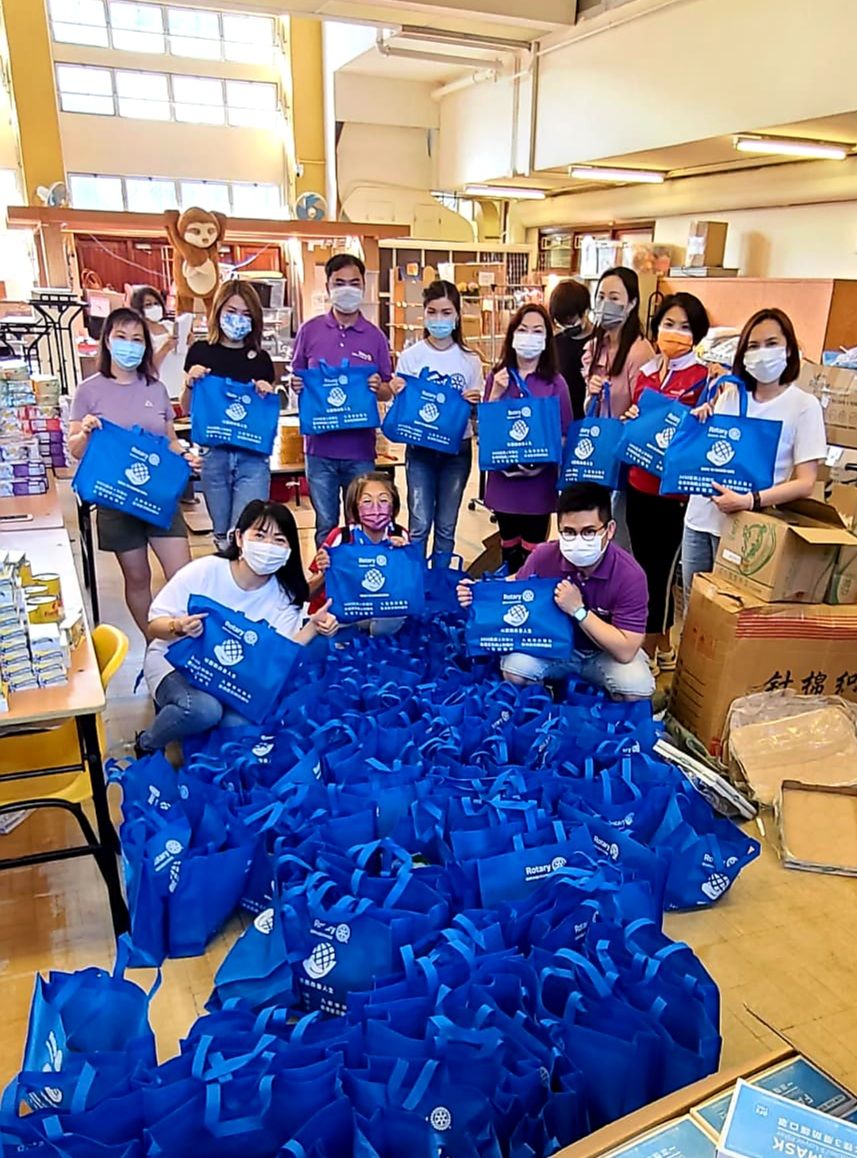 Rotarians and volunteers had worked very hard to pack sanitary items and food into 500 bags for distribution to low income families on 16 July 2021.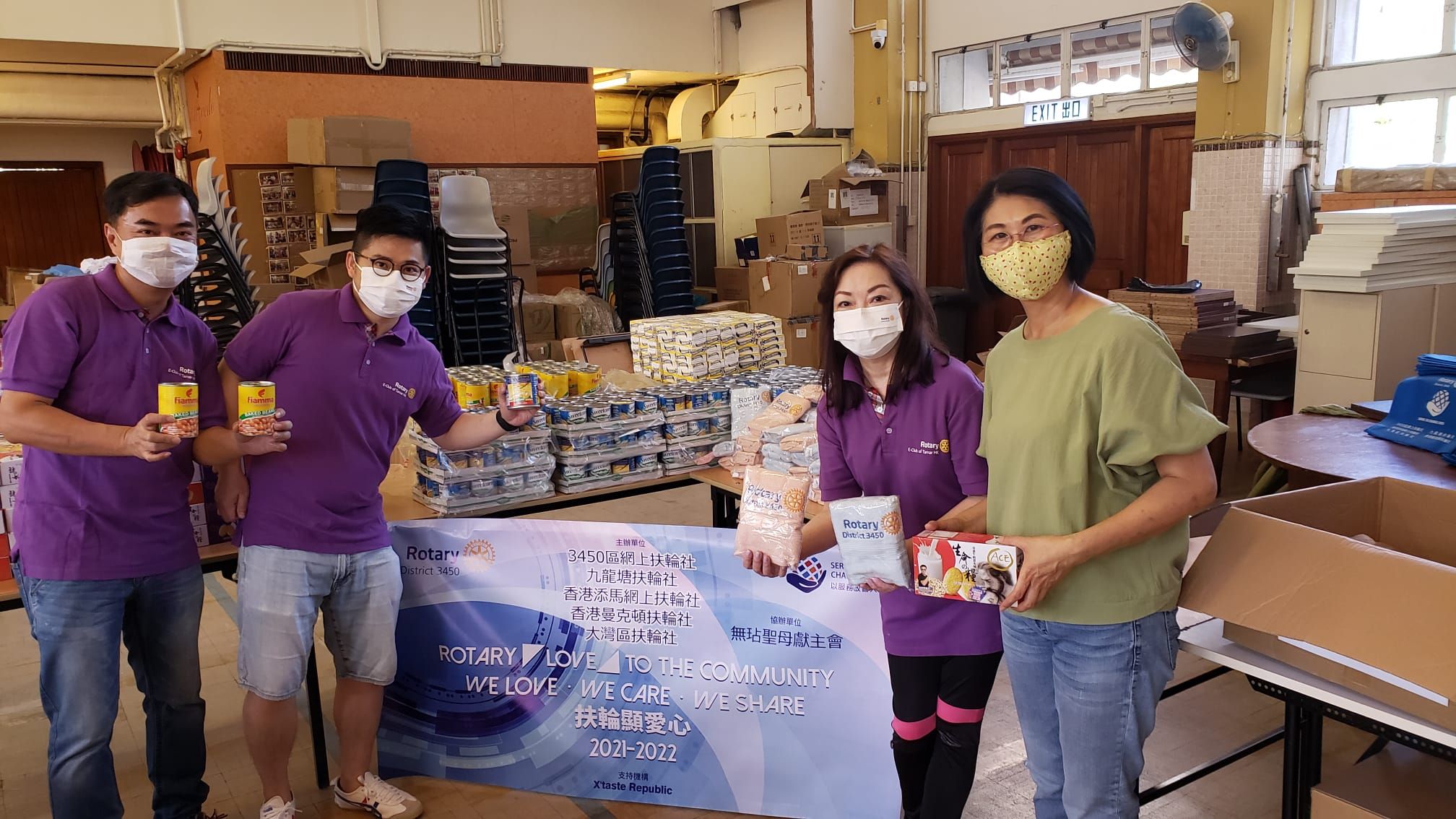 From Left: Kent Wong, President Ivan Hon, Assistant Governor Sally Ho and volunteer Fansy Lo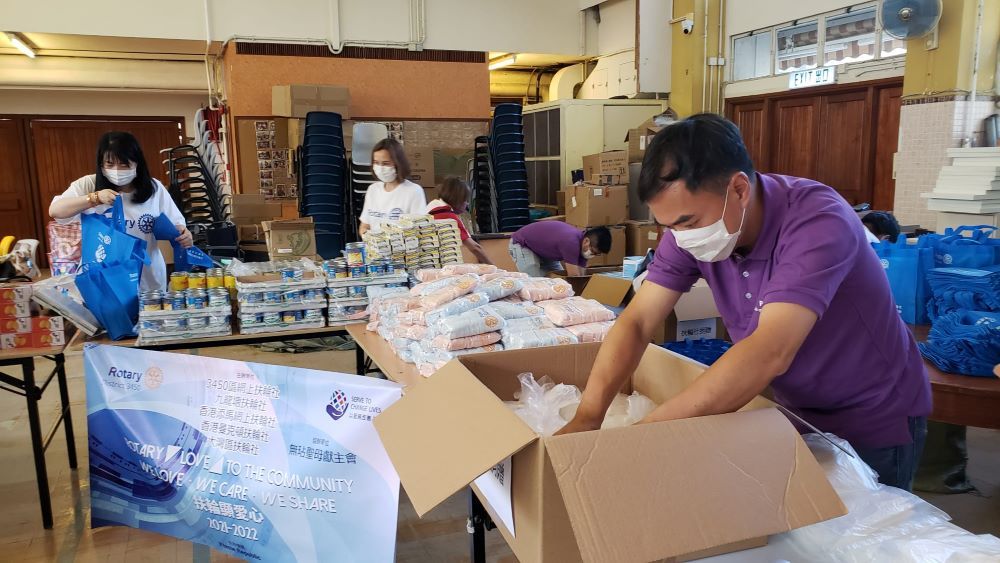 Kent Wong had packed the masks into the box. We spent 3 hours of packing for 500 bags.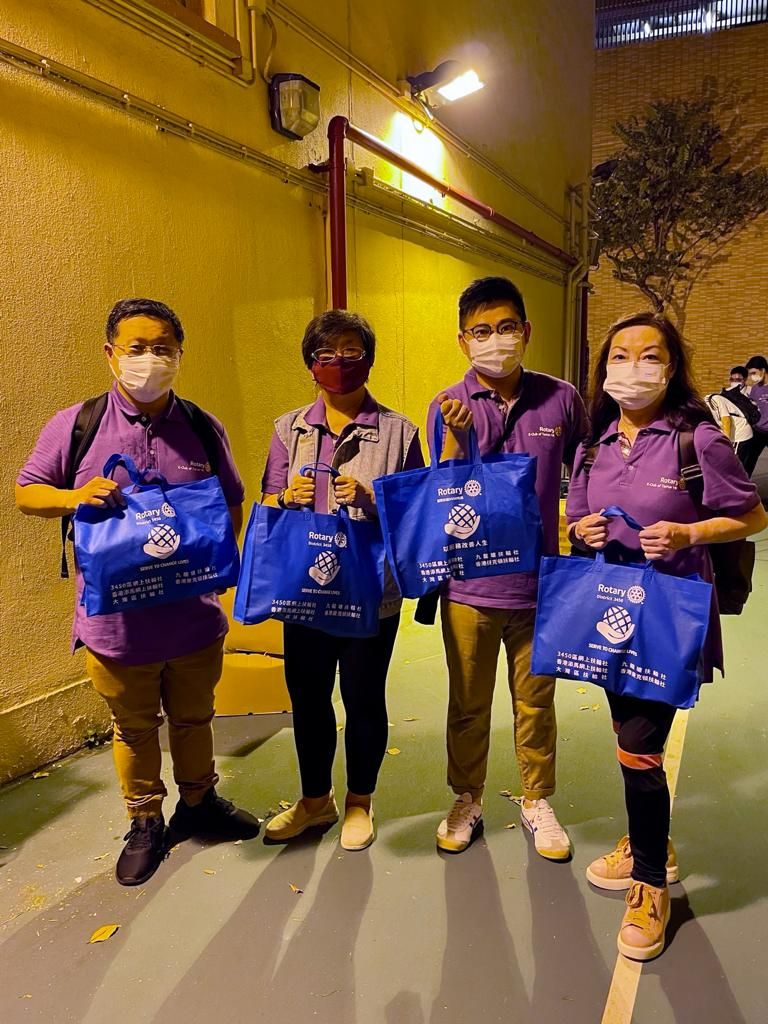 We were all sweating and tired after work, but when we noticed the happy faces of beneficiaries, the hard work we had done had paid off.